Launching a startup business can be daunting job especially when you have a cool idea and not enough investment. In this competitive world, small businesses fail not because they have bad products, but because they are not able to generate enough customer attraction on their products.
For startups, it often feels like they do not have enough hours in a day to accomplish their tasks and all what they need is the idea to stay productive! Here are the 10 best free productivity tools that can help you cut down the amount of time you spend on your daily tasks:
1. Freedcamp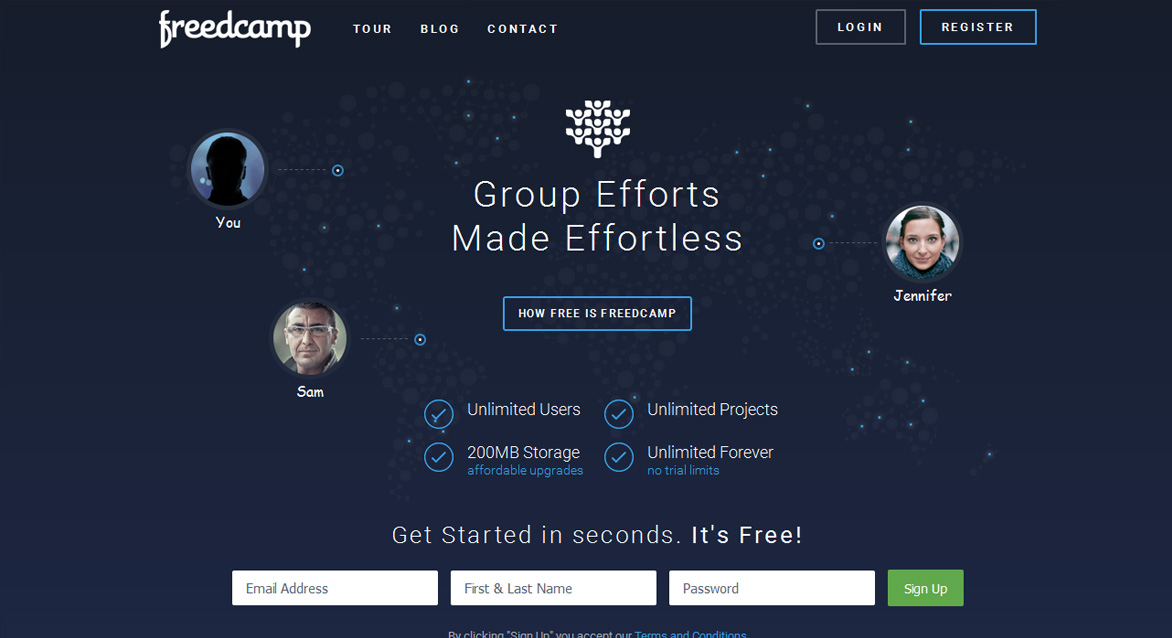 There are a lot of web-based project management applications and websites in the market, but majority of them comes with price tag. If you work with a small team and on a regular basis, this tool, Freedcamp would be a great free option for organizing and scheduling projects. It is a great productivity tool when you want to achieve your goal through group collaboration.
2. Boomerang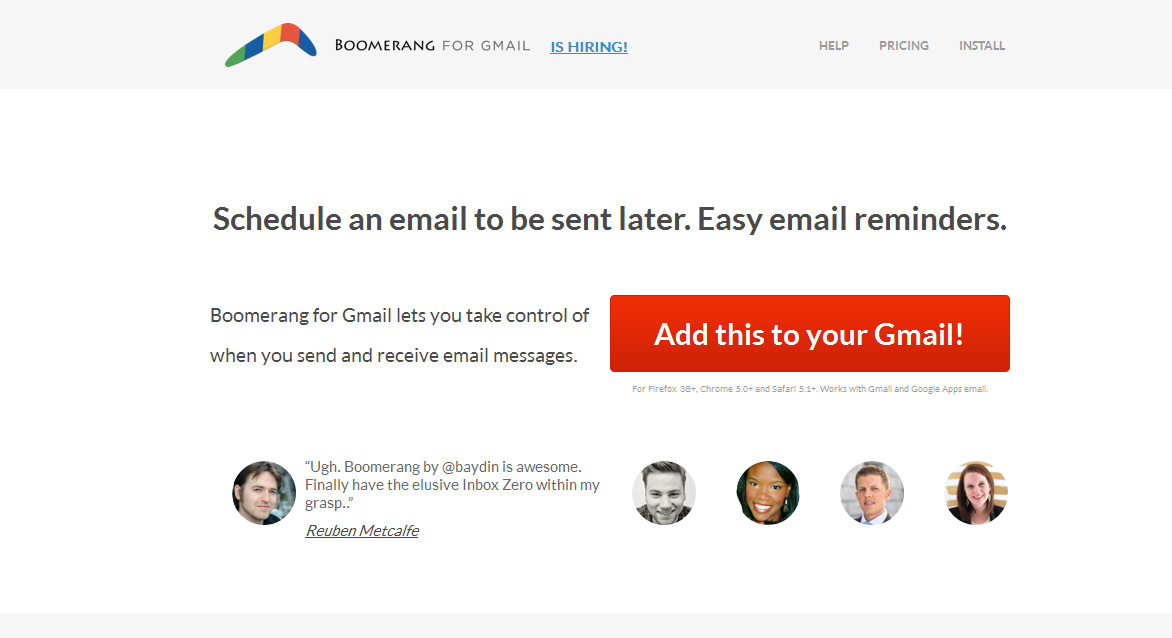 If you are the one who uses Gmail as your primary communication, Boomerang is a very useful tool to schedule emails in advance. It will also send you notifications and reminders for follow ups on your important emails if you have not heard back from your email recipients for a long time.
3. MailChimp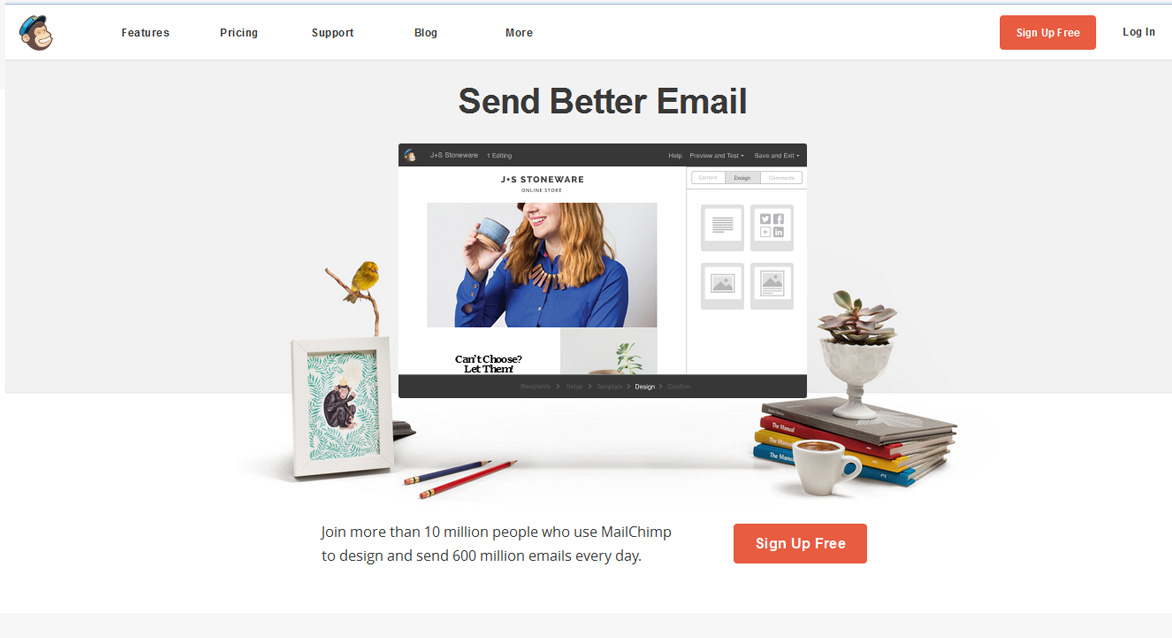 If you are much focused on email marketing, MailChimp would be your best email client. Since you are just starting out, you do not want to invest much to get bunch of features, hence, MailChimp would be your perfect partner in sending bulk emails and marketing your business at no cost.
4. Evernote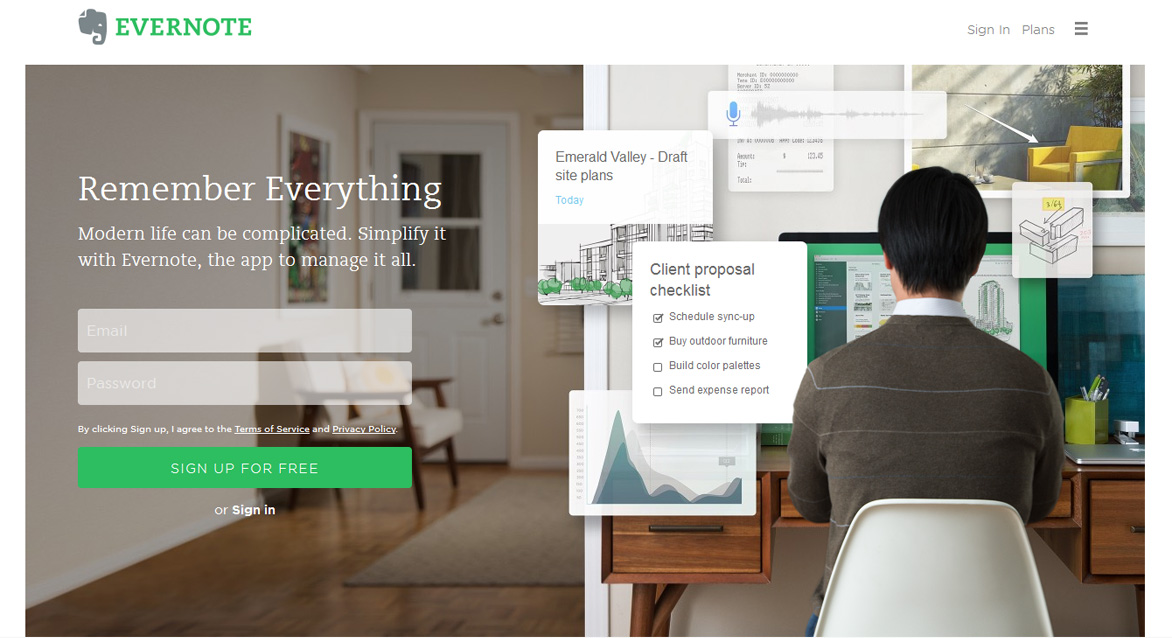 This tool helps your business more manageable by allowing you to take notes, create to-do lists, daily reminders, store documents, save favorite web links, more. Evernote is just an app that allows you remember everything with one account which can be synced across any device you are connected to. You can now easily capture, browse, search and edit your notes from anywhere with your evernote!
5. Dropbox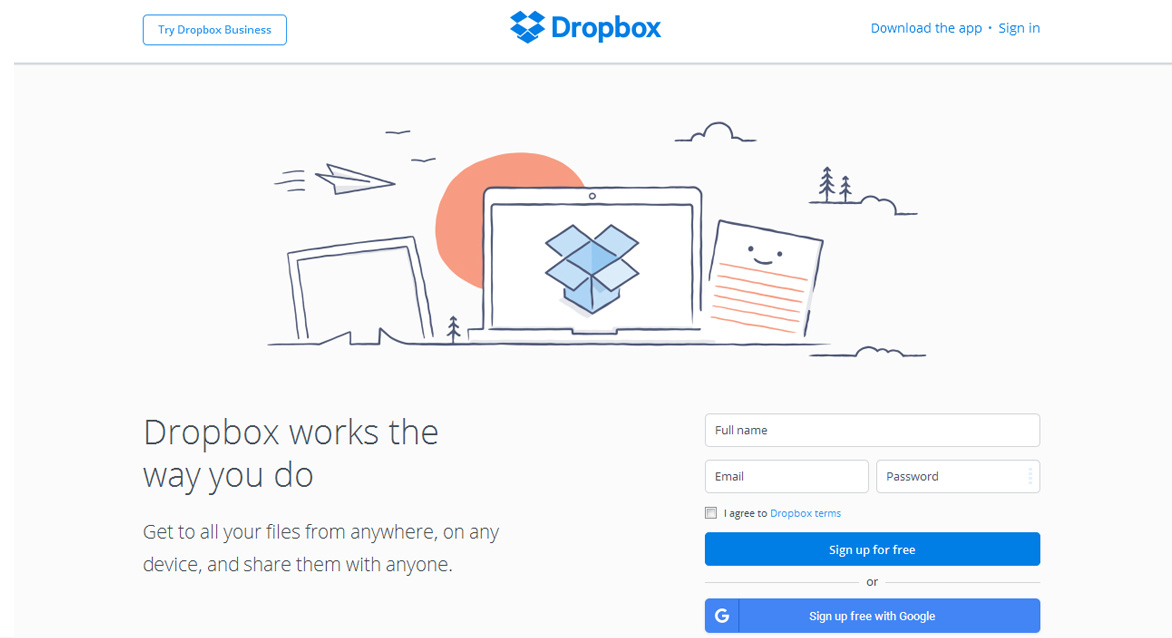 A cloud storage service that lets allows you to access and sync files across any device you are logged in. it also allows native support to mobile phones including iOS, Android, Windows and other platforms. This tool is very much helpful for those who do not want to slow down their laptop by saving huge stuff as Dropbox allows you to save, share or send large files with ease.
6. Buffer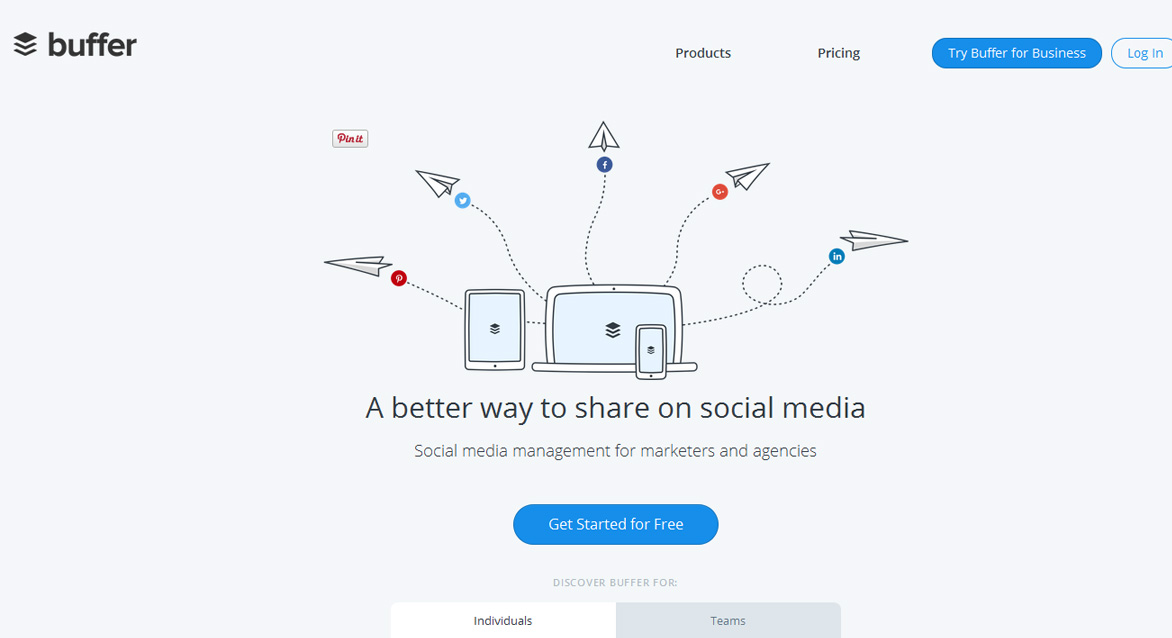 Almost every business has social media presence and this tool will be your best friend if you want to manage your company's social media pages. It allows you to post updates, pre-schedule posts and even analyze your post reach for better performance. You may easily post on Facebook, Twitter, LinkedIn and other social platforms without even having to open those websites.
7. Pocket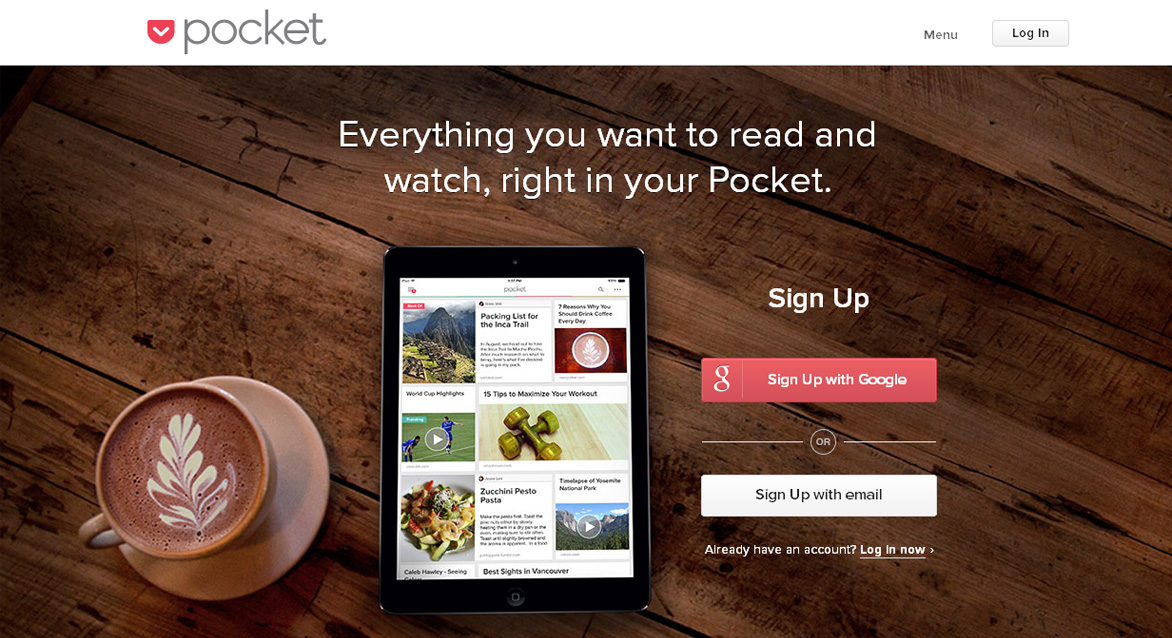 Similar to evernote, Pocket allows you to links but with a different concept. For any business owner, it is very important to keep up with industry trends and latest happening but clicking on every interesting article and its headline will take a huge time to choose the one that falls under your interest. This handy app allows you to save interesting articles, videos and other content for later use with a simple browser extension button and you can always accessible from any device!
8. Google Alerts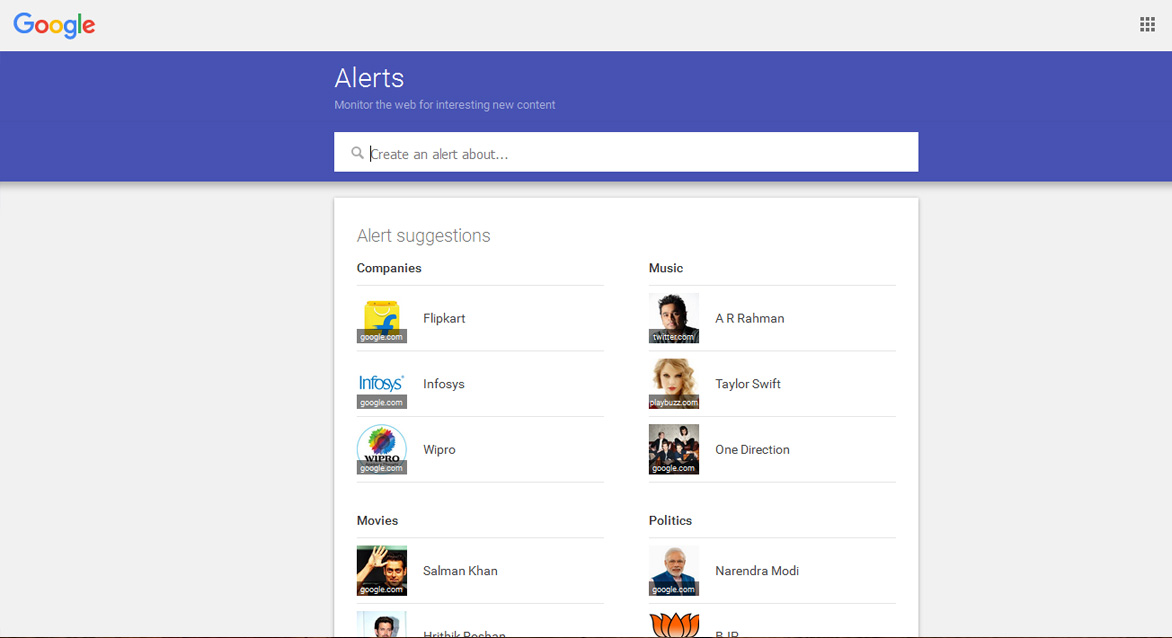 Online reputation is very important for a small business like yours and obviously you would wish to know what people are taking about you! Setting up Google Alerts will let you know whenever your search phrases are mentioned anywhere on the internet. Be it articles, new website, blogs, or any other kind of websites, Google will alert you with the links where you have been mentioned.
9. Zoho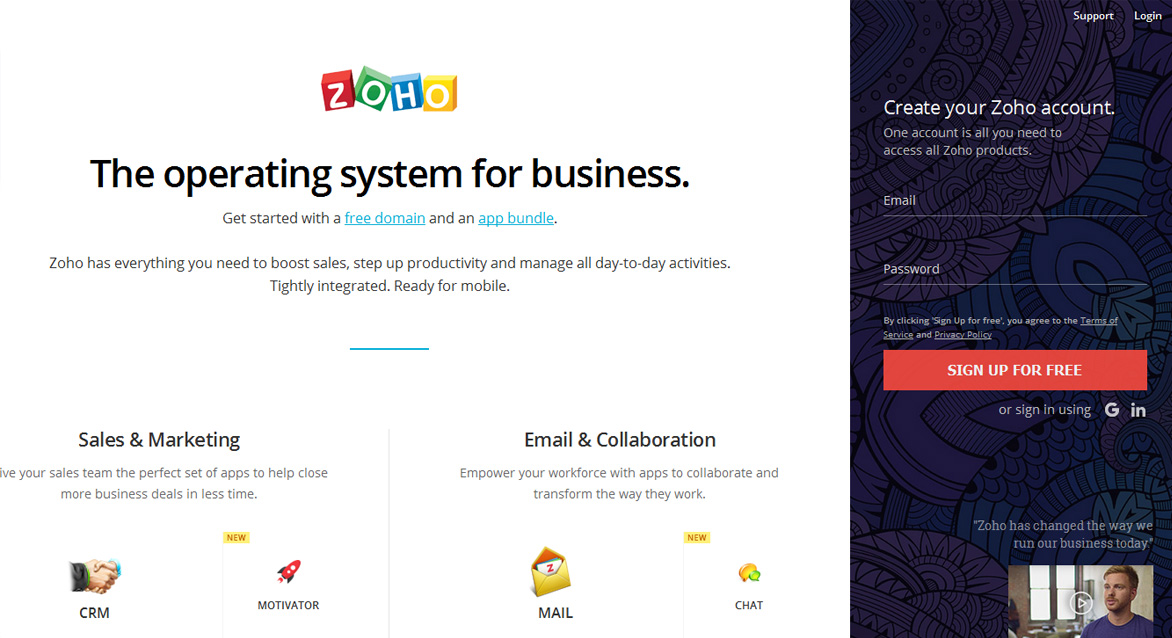 This is yet another interesting platform that allows you to organize anything in terms of sales and marketing. This is free tool can be used for productivity, collaboration and business application which has tons of free marketing and management apps including Zoho CRM, Zoho Invoice, Zoho Reports, Zoho Docs, Zoho Campaigns, Zoho Meeting and more.
10. IFTTT.com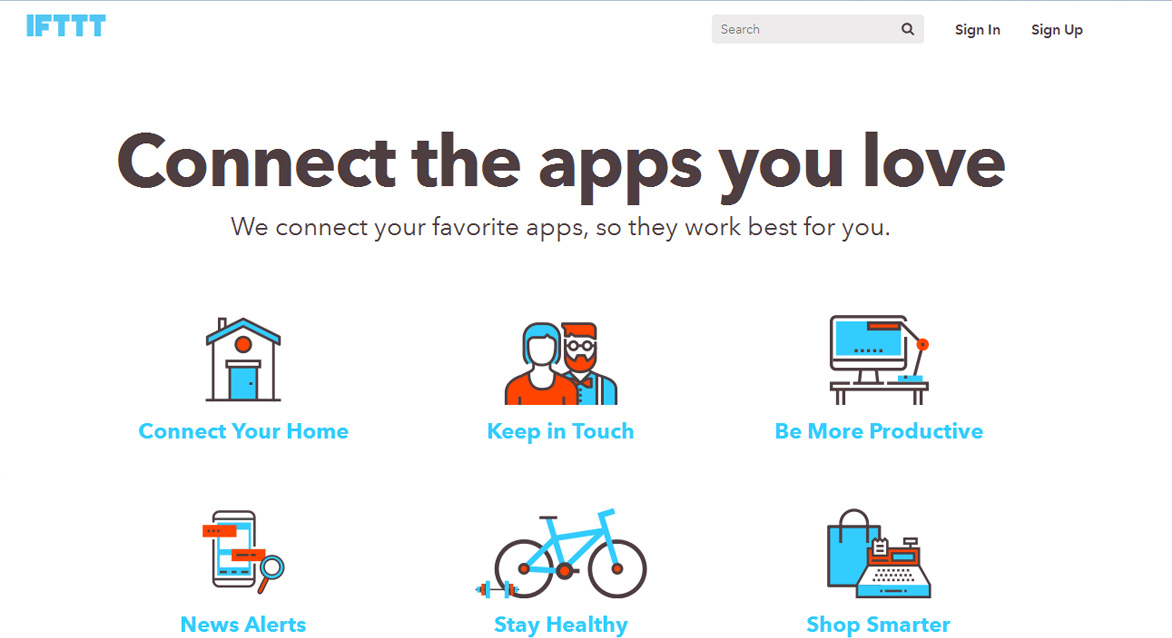 IFTTT is nothing but the short form of "if this, then that", which functions like a computer program that uses a simple if/then login to do automated tasks. With the help of IFTTT you can set up "recipes" to work for you. There are a lot of channels being integrated in IFTTT where you can set triggers and actions to do automatic tasks. For example, if you were tagged in a photo in Facebook, you can set a recipe that will auto download the image and save it to your Dropbox.
We hope at least few of these tools will help you manage your time better and stay more productive! If you find any other free productivity tools that work the best for you, do let us know in the comments below.