All companies crave to grow and climb up the business ladder to become a million dollar business firm. To achieve this, you not only need attracting investors, well-knowledgeable staff and a great work space, but also customers!!!
In order to get clients, you must ensure that people know about you, which is only possible through right marketing strategies! Inbound marketing is a huge landscape to focus on out of which content marketing plays a key role! Content marketing is not only a good way to draw customers; it is also a chance to prove yourself as a thought-leader in your niche to show the world you have something wroth-while!
If you are business magnet and you are keen on developing content strategy to your business, here are a few tips that can put your brand on the path to attract the right attention:
Figure Out your Audience

The first thing you want to know is who your audience is, and who you want to target. Find out the type of people you are reaching out to, their key demographics so that you can plan your content accordingly towards the conservative end. Being specific about your listeners help you determine the mediums to distribute your content.
Think beyond Blog
Your content marketing efforts do not end up with just a blog. There are many forms of content including infographic, podcast, video, webinars, eBooks, and more that can be mixed into your strategy for better outreach. Add some visual content to attract your end-users to increase engagement as well as to satisfy your thirst of brand awareness.
Keep SEO in Mind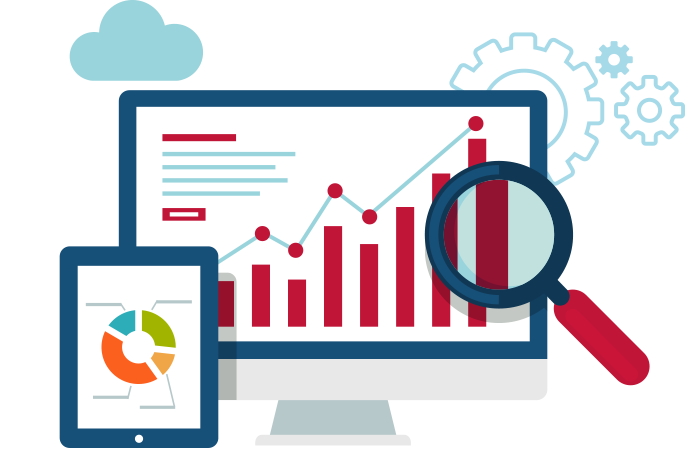 If you are a new business or new to content marketing, there are chances to get more link backs to your website when your content is on the web. So make sure to have an SEO optimized content that can come up in search results. Though SEO can be a tricky landscape to dive in, you may include some strategies to rise up in the search engine results. Research keywords to include into your content, take care of title and sub-headings, and make sure you give a meta title and description that can help search bots to understand what your content is all about!
Apart from the above tips here are a few KPIs (key performance indicators) that could help you gauge your content marketing success!
Website Visits:
Using analytics tools you may get to know how many visitors have been attracted towards your content and the medium they travelled to visit your content.
Social Shares:
Make sure to take a look at the number of shares received to your content, which style of content has attracted your audience to share it on to their social media.
Time on Page:
An in-depth article can help you track the visitors who stayed on your page reading your content and the time it took to keep them engaged.
Inbound Links:
Great content is always shared and appreciated by other websites. Know the types of links that benefit your SEO efforts and make sure you follow search engine guidelines while getting link back from other websites.
So, now you may have learnt about building brand awareness to generate traffic and link backs to your website through multiple channels, which also has the opportunities to get trapped into your sales and conversions through consistent content marketing strategies.
Have queries or looking to start your company's content marketing strategy? Get in touch with us today for a free consultation!!